Hello readers!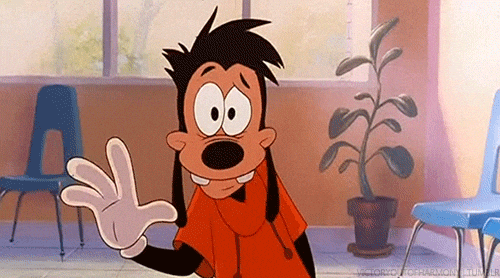 In 2020 I watched some of my favourite booktuber (BooksandLala, mynameismarines & paperbackdreams) participate in a reading challenge, where they read one book every day for a month and my curiosity peaked. I've been on a reading slump since Oct 2020 at that moment, so my brilliant brain thought that a challenge like this would cure me of my slump. (Whyy??)
I choose February since it's the shortest month and also the month was laid perfectly in 4 weeks. It was just meant to be. My goal was to not plan too much and not necessarily finish one book each day for this challenge, since I'm working 9 to 6 on weekdays that would not be attainable.
Did I succeed? Did it pull me out of my slump? Or Did it drive me insane? Keep on reading to find out.
1/ Bad Feminist by Roxane Gay | ⭐⭐⭐
My absolute favourite part of the book was when she talked about her relationship with food and body, dissecting pop culture and calling out people who think rape is funny. IT 👏 IS 👏 NOT 👏. Overall, It was good but not great. I didn't care for some of the essays, I guess because they were America centric and I don't relate to that hence the 3 stars.
2/ God Loves Hair by Vivek Shraya | ⭐⭐⭐⭐⭐
SHE DOES IT EVERY TIME! This is my third book by her and I can safely say she is my new favourite author. Such honesty and poignant from a child point of view. I can't wait to read more from her!
3/ The Human | ⭐
I am MAD. Not because this book was bad, but it was disappointing. I wrote some thoughts after I finished this on Goodreads if you wanna check it out. I don't even wanna think about it anymore.  
4/ Emergency Skin by N. K. Jemisin | ⭐⭐⭐⭐⭐
How is it possible to have a great narrative with soo many twists on a 33-page book?? *chef kiss*
5/ The Red Room by H.G. Wells | ⭐⭐
It was alright. Once the story ended I just went 'that's it??' And I feel like I can't complain much since it was only 26 pages.
6/ 13 Ways of Looking at a Fat Girl by Mona Awad | ⭐⭐⭐
I knew this was gonna be polarising. So I wasn't fazed by the unlikeable main character nor extreme negative body image narrative. But I wished the main character was more self-aware (at least towards the end) but it never explored that. And the story was kept at a very surface level.
7/ Anya's Ghost by  | ⭐⭐⭐
It started basic but it turned dark real quick, which I loved. It had a light touch of mystery which kept me engaged.
8/ The Man Who Came Down the Attic Stairs by Celine Loup | ⭐⭐
Love the art, very spooky and noir-ish. Super atmospheric but I ended up feeling unsatisfied.
9/ Violet Bent Backwards Over the Grass by Lana Del Rey | ⭐⭐⭐⭐
I know I should be unbiased BUT I CAN'T! I'm a Lana Del Rey stan for life (even tho she makes it hard) Hahaha. I don't read poetry, so I don't know what I was expecting. But I liked it. I've got some favourites and I loved the background music. It fits the themes of each poem perfectly. Some favourite: Violet Bent Backwards Over the Grass, Pass the Bushes Cypress Thriving, Sportcruiser & Bare Feet on Linoleum.
10/ Death Threat by Vivek Shraya | ⭐⭐⭐⭐
What was a normal day turned sour when Vivek received a transphobic hate mail. She explored her emotional process in this graphic novel format. I found the art style unusual, which I liked.
11/Juliet Takes a Breath: The Graphic Novel by Gabby Rivera, Celia Moscote | ⭐⭐⭐⭐
A nice coming-of-age story with beautiful art. This graphic novel was everything I needed.
12/The Curious Case of Benjamin Button by F. Scott Fitzgerald | ⭐⭐⭐⭐
I find the concept soo intriguing and it deserves to be a longer format novel. Our main character Benjamin experiences life different that any of us. I've never watched the movie, but I might now.
13/ Bet Me by Jennifer Crusie | ⭐⭐⭐
I could feel the slump was settling into my brain, hence I decided to re-read a book that I loved (it was 2013 and I was a different person). I found the book on Scribd, so I blasted this in 1.5x speed and honestly it was a good time. Exactly what I needed. Though I didn't remember the book being hella cringy af, so I'm reducing my rating from 4 to 2 stars.
14/I Left the House Today!: Comics by Cassandra Calin | ⭐⭐
A quick read into generic daily nuisances with "humour" sprinkled. Heavy 'not like other girls' vibez. The cover looks cute tho, I just wished the entire comic was in colour.
15/ Behind Closed Door by B.A. Paris | ⭐⭐
Oh damn, I'm soo disappointed. A nice reveal happened at 28% and after that, the book took a nosedive. It just got ridiculous. There was no mystery, It was not thrilling, and it was not suspenseful. The plot, the moustache-twirling bad guy, the conclusion all just were underwhelming and quite forgettable.
16/ The Grownup by Gillian Flynn
Oh damn that opening line 😳. I don't know if i liked it or hated it. I don't have a rating for this book at the moment. I don't know how I feel about this yet. Maybe I need to reread again to wrap my mind around it.
17/ The Project by Courtney Summers (DNF @ 40%)
40% in and the book haven't left the plot from the blurb yet. And I had no attachment to the character to continue further. My brain is dead at this point.

Final thoughts?

Week 1 and 2 went better than expected. I was mixing book format from physical, audio and graphic novels to keep me interested. Read some hits and read some lows. But by week 3 and 4 my energy was dwindling and I had a hard time focusing on words. But I kept pushing through.
Overall, I enjoyed this challenge. I read various genres of books. Got thru a lot from my TBR list.
Will I do this again?
Fuck.No.✌️
YOUR TURN!
Have you ever done this challenge? or Maybe want to try this challenge?
Let me know in the comment section!